Offer in Dubai at CARREFOUR buy 2 and get 1, March 2020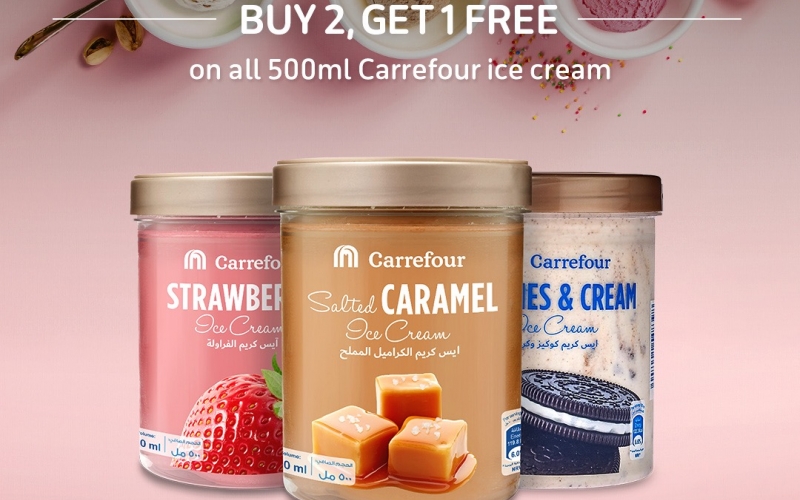 Ice cream makes everything better! Buy 2x500ml of any Carrefour ice cream flavor and enjoy an extra 500ml for FREE. Shop at any Carrefour store until the 14th of March.
Shop at CARREFOUR in Dubai for the right Hypermarket & Supermarket at the right time for an affordable offer.