Sale in Dubai at Crystal Gallery 25% - 50%, October 2019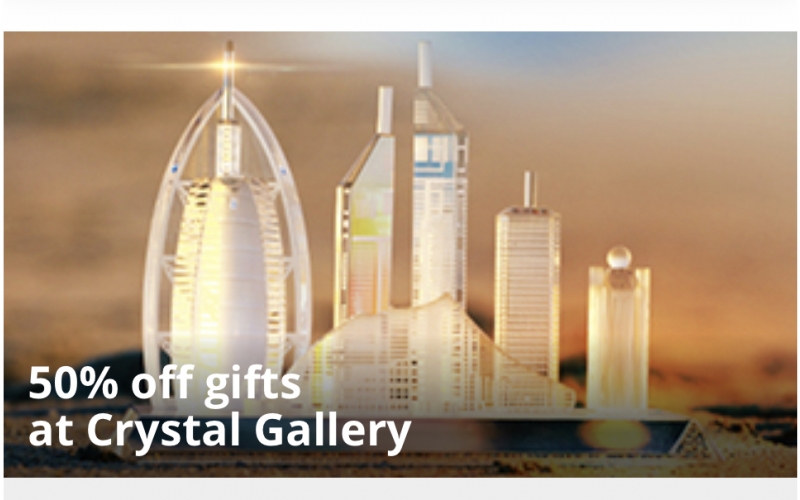 Crystal Gallery is offering 25% to 50% off select items, allowing you to buy more gifts for loved ones this Diwali. Shop exquisitely handcrafted crystalware at the store, from personalised perfume bottles, jewellery and watches, to custom, glassware and decorative vases. Offer valid until 31 October.
Shop at Crystal Gallery in Dubai for the right Gifts at the right time for an affordable Sale.
More Offers
We Couldn't Find Any Offers